Makeup is an impressive technique that enhances personality impression. As the Christmas is just coming and everyone want to look perfect on this festive week. Women can flaunt their Christmas makeup to look good at the parties and make their confident festival celebrations. If you are one who is having the colored eyes, then it is a blessing for you. You can contract different color eye shadow to enhance the eyes colors to make yourself attractive.
Blue color in eyes is more attractive and appealing color in women. Try something different on this festival with Christmas makeup for blue eyes to pop up your eye look. Blue color eyes require more prominent colors application that make them attractive and outstanding. There are a lot of makeup options and ways through which you can make your blue eyes slashing this holiday season.
How to put Christmas makeup for blue eyes?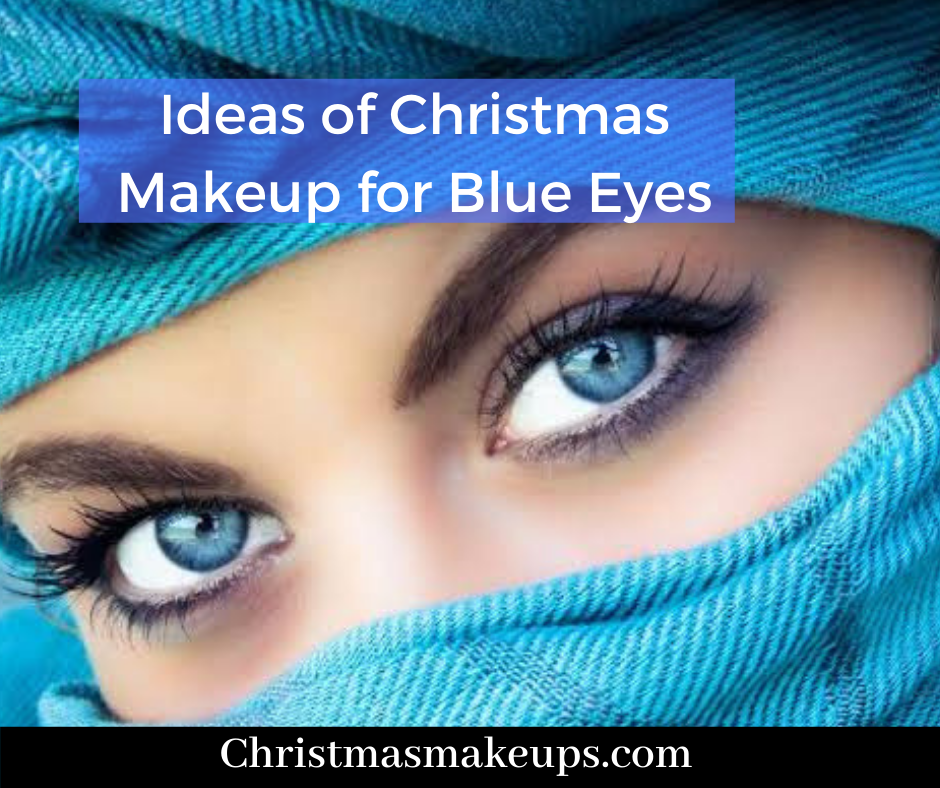 Here are some great ideas you should try and add on this Christmas makeup list:
Warm look with bronzed – Reddish-purple combination of makeup not only make your eyes prominent but also gives a lovely reflection. You can blend the purple and red color together with the neutral base and merge with some brown color to give a shadow look.
Colored smoky eyes – Purple is the color which is complimentary with the blue eyes and give a prominent appearance.You should add the purple eye shadow into you top list for Christmas makeup for blue eyes. Make a purple smoky eyes and blend with the fine liner or with the light brown shades. This combination will definitely look stunning on the festival.
Glitter up –  Even the shimmers will work on the blue colored eyes. You can use pink, golden, copper shimmers as an eye shadow and can blend them with the contrast colors like pink, peach or purple as a base highlighter. This will definitely give a prominent look to your eyes and can complement with any of your outfit to flaunt on this Christmas festival.
Classic smoky eyes – Black smoky eyes are an old trending Christmas makeup that will go with any outfit. This season you can try some glossy as well as a matte look to make a difference. High quality pencil for a matte look is fine and gives a smooth shade. Or blend with the fine liner to make a balance. Make sure for small eyes it is effective to give a pop up look with blue color prominence.
Pastels look – You can go natural with the nude eye shades to give a natural eye shadow. You can add the simple and natural attraction with this Christmas makeup for blue eyes. It is a quick and keep your look as simple as good like an everyday one. Just put some basic eye shadow as the base and highlight the edges with the prominent color. That color can be golden, brown, black or blend different color to give a shadow look.
Final thought!
Make your Christmas makeup up to the mark for the colored eyes with simple tips. Make sure the selection of right cosmetic or makeup products will help a lot to enhance a look at you can create a better blend of colors with fine products.
Must Read:
Sally Nightmare Before Christmas Makeup Tutorial
How to do Christmas Makeup for Brown Eyes?
7 Tips to do Christmas Makeup for Blondes